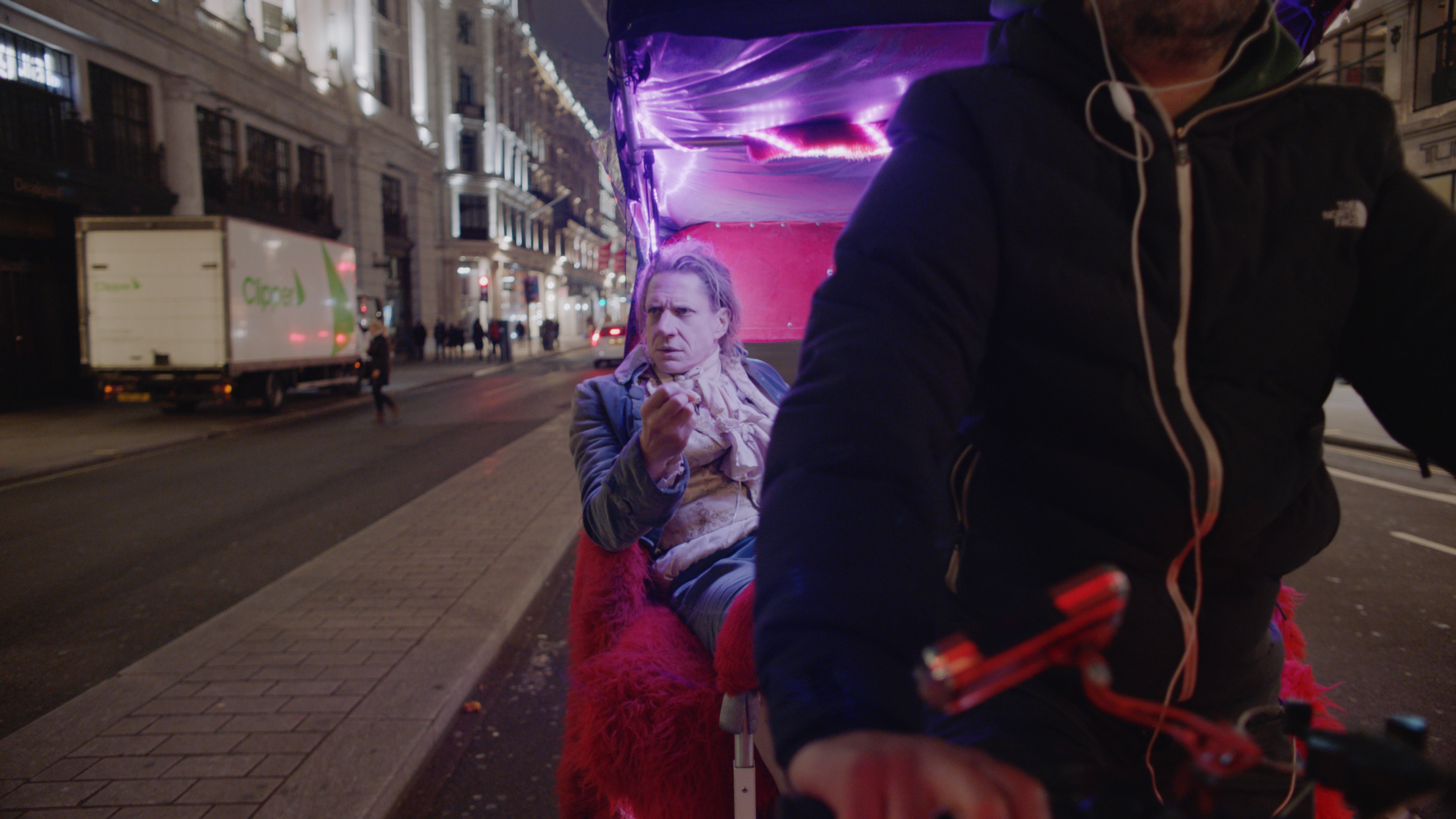 SECOND SELF BEETHOVEN RESURRECTION
A film by Hugo Glendinning & Tilly Shiner
Original score by Sami El-Enany
90 mins
This magical-realist documentary by film makers Hugo Glendinning and Tilly Shiner, tells the fictional story of Ludvig van Beethoven's journey to London on the night the United Kingdom left the European Union. Beethoven, or perhaps his spirit, is our witness to Brexit. This however is a distraction from his true mission, LVB is looking for justice. The afterlife visit to London is driven by a desire for compensation - the Royal Philharmonic Society of London commissioned his Symphony no. 9 and originally paid a grossly insulting £50 fee for the rights. Beethoven has stayed angry about this for nearly 200 years.
Beethoven emerges from the muddy shores of the Thames and is greeted by wild children playing with fire and mobile phones. He staggers through the streets, joining Brexity demonstrators and  revellers. London is a city of extremes this evening, set on destroying itself. Beethoven's own tendency for self destruction is not far behind. He drinks, smokes and gets thoroughly pissed off on his exhausting search for the Royal Philharmonic Society. Yet despite his zombie state and horror at what London has become, musicians, artists and dancers reassure him that art and beauty can still be found in the world. In Trafalgar Square he dances with an exquisite woman wearing an Eiffel Tower dress and hears a Mourner whispering the Ode to Joy between the buskers and bell ringers of the National Gallery. 
Beethoven meets the inexplicable and the extraordinary before finally joining an angel in red silk playing a strange and fragile version of the Spring Sonata on the banks of the Thames. Framing all this is a reading of the oration written by Franz Grillparzer for Beethoven's funeral in 1827, a reading accompanied by horses a cat and birdsong.
The film's score has at its heart the semblance of a work by Beethoven, a ghost work arranged and composed by the British-Egyptian film composer Sami EI-Enany.